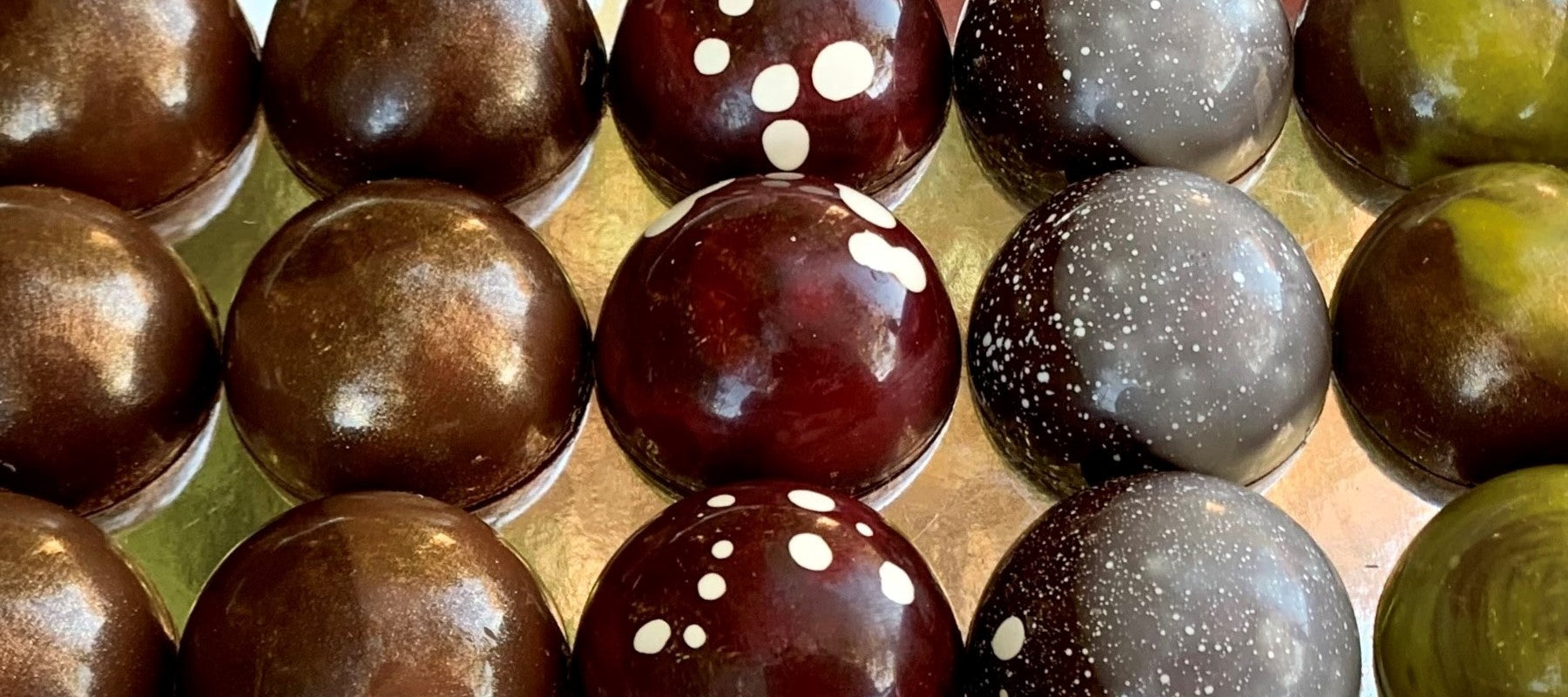 Sourcing Single Origin Couverture
We aspire to a different vision for "single origin" chocolate than what exists today.
A single vineyard wine may not be produced and bottled on site, but the grapes don't typically travel more than a few hours by ground to get to the winery. The same holds true for barley to make Single Malt Scotch Whiskeys. So why can single origin chocolate be made anywhere in the world? And why does it so often reflect the culture and tastes of the chocolate maker's vs. the cacao grower's country of origin? What if single origin chocolate was actually made in the country of origin?  
Imagine the range of flavors and depth of character offered by such a distinct single origin chocolate. Moreover, imagine the potential for cacao farming communities and countries to earn 3-5x more income from the chocolate sales they make possible. That's the type of Single Origin we want to taste!
David Upchurch Chocolatier in San Francisco, California agrees. He's a natural ambassador for Conexión Chocolate's *truly* single origin Ecuadorian chocolate couverture.  He uses the range of their Ecuadorian chocolates for his bon bons, molded chocolates and confections.   
In this video, David shares about meeting Jenny Samaniego of Conexión, the flavor and quality benefits of working with their origin-made chocolate, his working relationship with the Conexión team, and the practicalities of converting from industrial couverture. Likewise, Jenny shares the benefits of being able to work closely with David and learn from his expertise.
Why Support Chocolatiers sourcing Origin-Made Single Origin Couverture?
It offers a deeper culinary experience from the country of origin - showcasing the flavors expertly developed through farming, fermentation, roasting, and chocolate making.
It offers a more traceable and ethical alternative to industrial chocolate.
Origin-Made Craft Chocolate Couverture is relatively new to the market. Supporting it at this early stage is vitally important to origin maker's success.
Are you a Chocolatier interested in converting to Origin-Made Couverture and other cacao-based products from origin?
David is happy to share his experience and advice. Please reach out to him directly at
duchocolatier.com
or
contact us
 for an introduction.