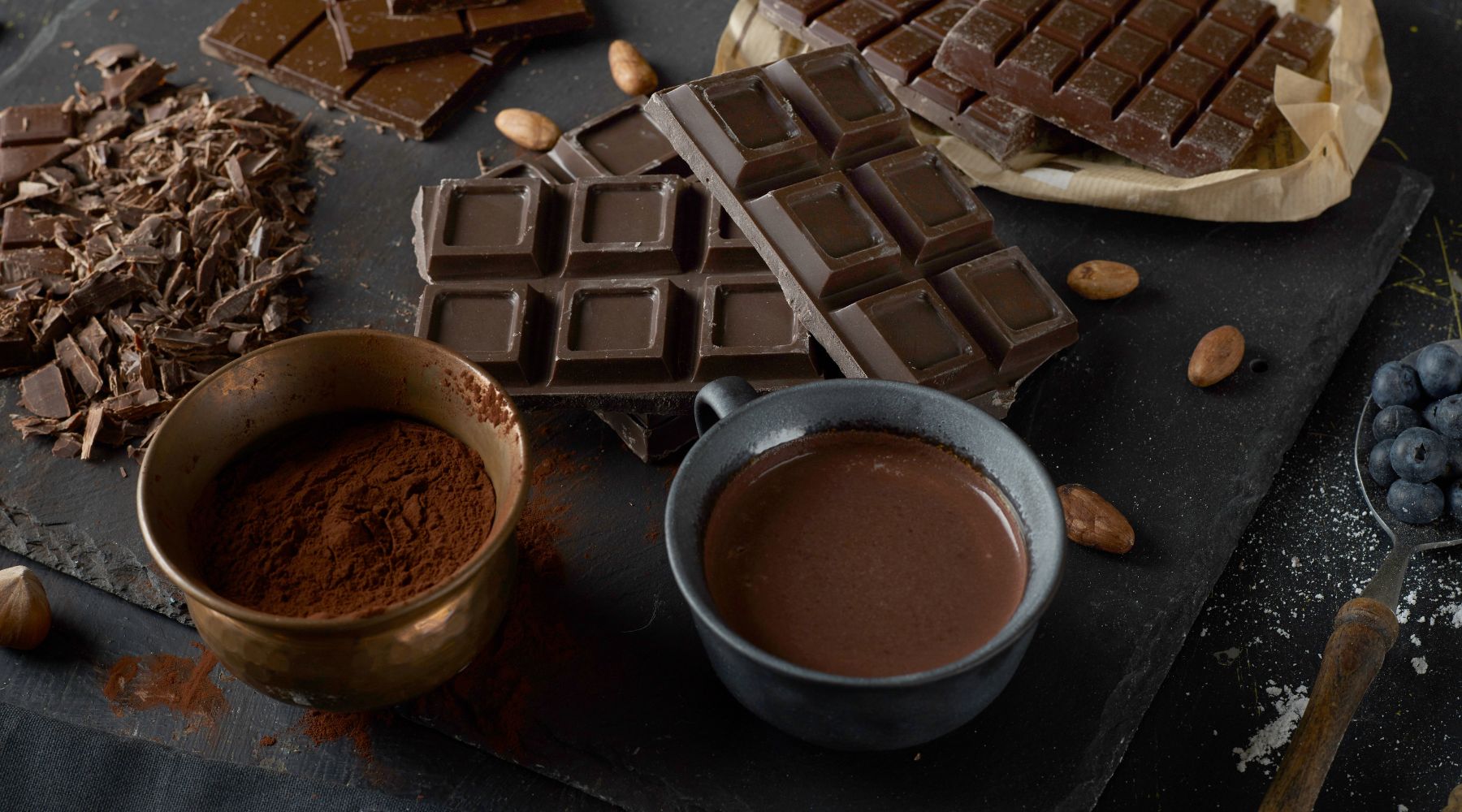 "Local" Chocolate for the Global North
In the United States, we can find chocolate and other cocoa-based products in abundance in any neighborhood grocer, convenience store, or even a vending machine. Yet, for those of us who live in the 48 contiguous states, we can't buy "locally grown" chocolate.
Two often-cited benefits of eating local are a lower environmental impact and boosting the local economy. How can we best achieve the same goals of eating local in our imported chocolate choices? Here are three ways –
1. Shop Organic | Lower Environmental Impact
Why? Synthetic pesticides and fertilizers (most are banned from organic-certified products) are the greatest contributor to the environmental impact of conventional cocoa farming2.
Note: cocoa farmers growing organically may not be able to justify expensive certifications. If you have a favorite bean-to-bar brand, ask the maker about their farming partners' practices. Most are happy to share!
2. Shop Direct Trade Bean-to-Bar Chocolate | Support Local Economies + Lower Environmental Impact
Why? Transport is a significant contributor to chocolate's carbon footprint. The cocoa for many mass-produced chocolates makes a multi-stop world tour before reaching us: from where it's grown (South America, West Africa or Southeast Asia) to Europe for processing, and then to a US manufacturer to be transformed into our favorite treats before it reaches our local store or door. Chocolate manufactured at origin OR in our home state requires less energy for transportation, and typically contributes to small, local businesses. 
Chocolate manufactured at origin can provide from 50% up to 5x more income to farming communities by processing food locally AND reduce shipping weight by up to 25%. Not sure where it's made? Check the "manufactured by" statement on your label to make sure it matches the origin mentioned on the front label to find out.
Bean-to-Bar Chocolate manufactured locally supports our local economies and requires less cold chain transportation and packaging insulation from the manufacturing location to either our local store or directly to our door.
3. Choose Dairy-Free Chocolate | Lower Environmental Impact
Why? Dairy milk powders used in milk and white chocolate are more resource intensive than plant-based options.
Not sure from whom or where to shop? Below are two lists of our favorite brands that meet some or all of these criteria. You can also search online for "bean-to-bar chocolate makers near me" for small local businesses to support. For larger brands, look for the USDA Organic or Plant-Based / Vegan symbol on their packaging.
Brands manufactured in Origin Countries
Shop BarandCocoa.com for chocolate Made at Origin. Some of our favorites include:
Environmentally-friendly brands manufactured in the Global North
References (we read these life cycle assessments and reports to develop our recommendations)